It wasn't so long ago that you could only imagine compostable bags and packaging.  Packaging that could keep food fresh for longer, that was convenient for your consumers to use, that packaged your product safely and securely and that could be thrown in the kitchen compost bin.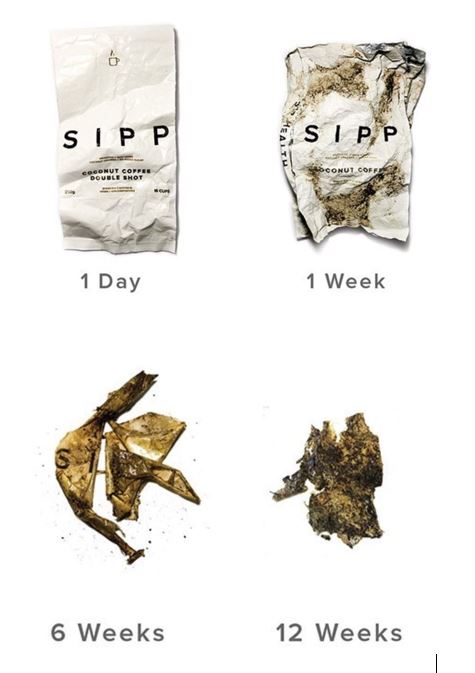 New innovations and technologies have now embraced and taken packaging recycling to a new level.
Home compostable bags and packaging for food products is now a reality
For companies looking for an environmentally friendly packaging solution that match their company visions for social good, sourcing a compostable bag or packaging could be the missing link to your overall product and brand identity.
Consumers now have an increased awareness of the damaging effects humans are having on the environment, and are now demanding producers use compostable packaging.  These same environmentally conscientious consumers have previously driven almost every change in the food and beverage industry.
Fifty-five percent of global online consumers across 60 countries say they are willing to pay more for products and services provided by companies that are committed to positive social and environmental impact, according to a new study by Nielsen. The propensity to buy socially responsible brands is strongest in Asia-Pacific (64%), Latin America (63%) and Middle East/Africa (63%). The numbers for North America and Europe are 42 and 40 percent, respectively. Source: Nielsen
When designing and choosing sustainable packaging for your food or beverage there are different terms in the marketplace that make it confusing.  Here are some simple explanations to demystify these terms, so you can choose the most appropriate packaging and get it right the first time.
Degradable packaging
Usually packaging material that is marked degradable will degrade to a specific extent, within a given time measured using a relevant and identified standard test method.   This is a loose term, because most packaging will degrade given sufficient time and exposure to the right conditions, but may not be good for the environment.
Biodegradable packaging
For a package to be considered biodegradable, the material must be able to be broken down by living things, such as bacteria or fungi.  In terms of packaging, notably, plastic, there are certain conditions that need to be met for the breakdown process to happen.  Temperature and moisture play a role in the biodegrading process, if these criteria are not met, the plastic will not break down.
In Australia, when you see packaging that is biodegradable, it means it will eventually decompose, under specific conditions.  However, there are currently no standards regulating company's use of the term biodegradable – yes, their product may break down but it could take tens of years.
Compostable bags and packaging
The word compostable on packaging, will refer to its ability to biologically decompose and disintegrate in a commercial composting facility, to set levels within a defined period of time.  The compostable packaging must also meet specific quality criteria relating to its ecotoxicity and other characteristics.
At these facilities, the packaging is treated with high temperatures to encourage the breakdown where it will become organic rich soil that can then be sold on.
Compostable packaging does reduce the environmental impact at end-of-life, however, in Australia, there are currently only 150 of these commercial composting facilities and most are not located close to cities.  This lack of services means that not all packaging placed in recycling bins will go to these facilities.  Some local councils, have practices in place to make it easy for food waste and packaging to be composted.  Currently, South Australia is the most successful for this process.  Their local councils provide kerbside collection of composting material, including food scraps and compostable packaging.
Home compostable packaging
If plastic or other food packaging is labelled home compostable, then it can be placed in a home compost bin, where it will decompose and become organic rich soil, within a certain period of time.
World Compostable Standards
The confusion over the true meaning of these terms, has led to the creation of new standards around the world.  In Europe, there is the European Standard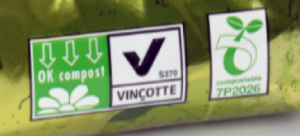 EN 13432 which defines the criteria for packaging that can be legally called compostable or biodegradable.  This is the standard that is used as the basis of the ISO Standard.
The US Standard ASTM D6400-99 sets out similar standards.
Australian standards
In Australia, the Australasian Bioplastics Association (ABA) is the governing body that sets and provide the standards for packaging based on its level of biodegradability.
There are two standards for packaging –
Australian Standard AS 4736–2006
This standard covers companies and individuals wishing to verify their claims of conformance to biodegradable plastics suitable for industrial composting.  To be certified compostable and carry the seedling logo, suitable biopolymer materials must undergo a stringent test regime outlined by AS4736 and carried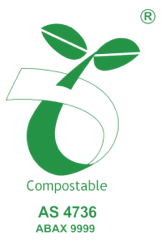 out by recognised independent accredited laboratories to the AS4736 standard.
Using the 'seedling logo' certification system throughout Australia and New Zealand, consumers can now clearly identify and differentiate packaging materials as biodegradable and compostable.
As more communities introduce source separation systems for diverting food waste from landfill, having certified compostable packaging available that are 100% biodegradable in industrial composting will give consumers and organic waste processors such as composters, the assurance that the products will completely biodegrade in efficiently run systems.
Home Composting Australian Standard AS 5810-2010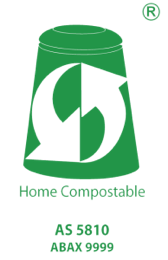 The Australian Standard AS 5810-2010 covers companies and individuals wishing to verify their claims of conformance to Biodegradable Plastics suitable for home composting.
Products, bags and packaging that conform to the Home Composting Australian Standard AS 5810-2010, verified by the Australasian Bioplastics Association can be endorsed with the ABA Home Composting logo.
The Home Composting logo ensures that these products and materials are easily recognised and food waste or organic waste contained in these certified products can be easily separated out and diverted from landfill.
With these new regulations in compostability certifications, there is renewed confidence in packaging that claims it is home compostable.  Changing your current food packaging to home compostable packaging has many more benefits; much more than being environmentally friendly – it saves costs on transport and energy costs in distribution, as they are often lighter in weight.
Contact us today or call PA Packaging Solutions, to see how our home compostable bags and packaging can now be a viable solution to your food brand and product marketing.