Innovation
As the exclusive Australian partner for Parkside Flexibles in Asia and Europe, PA Packaging Solutions has access to provide your business with innovative, patented technologies to package your products.
Introducing laser scribing technology, which will give your packaging the pioneering edge over your competition. Some advantages include;
Attractive differentiated pack design to drive retail sales

Clean smooth peal options for easy opening

Lowers costs and pack carbon footprint

Creates easy opening packs for aging or disabled consumers

Enables design of re-closable packaging to minimise waste
If you are looking for a point of difference on your packaging, that will give your customer a better experience accessing your products and that can save on your bottom line. Check out some of the links below for some examples  
Innovative Lidding Film – Easy open/reseal lidding for the fruit and vegetable market
Tray Sealing Lid film with multiple resealing capabilities keeping the product fresher inside the tray .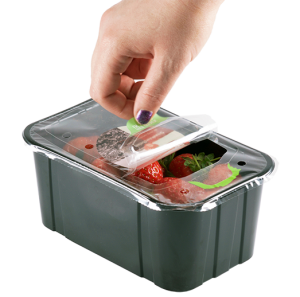 Standard and MAP lidding film with multiple resealing

 Keeps your product fresher for longer

Innovative lidding film enhancing your products to the consumer
Tray reseal – Utilising laser scribing on Ready Meals
The laser scribing technology can be used to create an integral opening of any size, shape or position on a pack
Enables re-closable solution if required

Secure and cost effective lidding design

Clean smooth peel performance

Can be used with numerous laminate surfaces

Compatible with standard tray seal packing lines
LIDD packaging – For cooked Ready Meals
A revolutionary film lidding development for the ready meal market. Printed top web laminated to a base film suitable for use in a microwave or oven.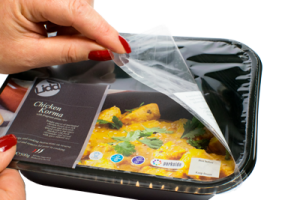 Eliminates need for secondary packaging – no need for sleeving

Reduces pack weight by up to 45%

Designed for consumer convenience and product safety

Maximises marketing real estate – branding clearly visible on the front of the pack and necessary product information on the underside

Use on standard sealing lines with CPET and PP trays
Easy opening – Laser scribing on flexible films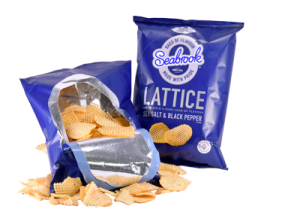 Replaces use of tear strips, zips and closures

Can be used with numerous laminate structures

Creates easy opening pack design

Suitable for multi-compartment packs
Multi Cavity – Portion control packs
The laser scribing technology can be used to create an integral opening of any size, shape or position on a pack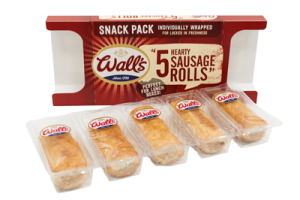 Clean smooth peel performance

Can be used with numerous laminate surfaces

Compatible with standard tray seal packing lines

Enables re-closable packs for portion control