Last night, PA Packaging Solutions, certified home compostable paper and film duplex and triplex laminated pouch won the packaging innovation award at the 2019 Food and Beverage Industry Awards.

The packaging innovation award recognises an outstanding packaging solution that helps to ensure longevity, improves transit, benefits the environment and/or keeps costs low for manufacturers.
Pat Mercieca, director of PA Packaging Solutions said 'Being the first in something is a hard task. It takes a great, passionate team to do it all, so thank you to our team that has helped us get here.  It's been a hard ride but a good ride.'
'This day and age with the war against plastics, we feel proud to promote a totally natural product that compares against plastics.  You can put your food in there and it stays fresh and disappears in the home compostable bin with no toxins.'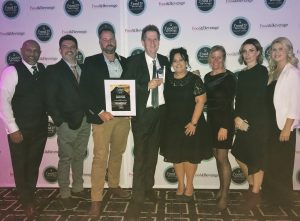 The certified home compostable paper and film duplex and triplex laminated pouch is a first for the Australian and New Zealand market. Not only is it environmentally friendly by decomposing in a compost bin within 26 weeks, the pouches allow for equivalent if not better, barrier and shelf life retentions for many dry products.
Certified by the Australasian Bioplastics Association AS5810 home compostable, the pouches are made from sustainable plant-based materials. This packaging is an eco-friendly alternative to single use plastic pouches that contribute to landfill, harm marine life and takes thousands of years to biodegrade.
The awards, created in 2004 by Prime Creative Media, recognise the triumphs and innovation in food and beverage manufacturing industry, showcasing the commitment of the industry's ability to push the boundaries.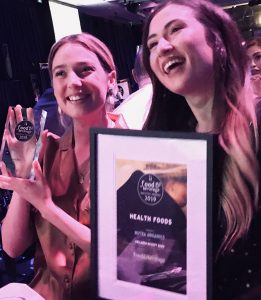 Another big winner on the night, was Nutra Organics, a PA Packaging Solutions customer. They won the health food award for their collagen beauty bars with a bioactive collagen peptide key ingredient. peptides.  They use PA Packaging's certified home compostable paper flow wrap snack packaging.
Ready to make the move to an accredited home compostable pouch or other type of packaging? See how PA Packaging environmentally friendly packaging can move your business to better sustainability.  Contact us now!